Maestro Jewelers Presents
The motifs of the Moriah collection design are created from different combinations of diamonds, gold, and the stone of Temple Mount in Jerusalem. Diamonds are the most precious stone in the world; gold is a personification of nobleness, and the Jerusalem stone originates from the most holy of grounds on the planet Earth. Together with every piece of jewelry, you take a small part of Jerusalem with you as well, near your heart, "touching" a three millennia long history.
Moriah, or Temple Mount, is the place where God formed Adam from the dust of the ground, where Kain and Abel offered sacrifices, where Abraham offered Isaac as a sacrifice and where he sowed the seed of the three big religions – Judaism, Christianity and Islam. Temple Mount is situated in the center, lying between the mountain of Zion with its Wailing Wall, the remains of the temple built by King Solomon, and the Mount of Olives and Golgotha, the holy places of Christians, whose summit itself is in the central part of the Al-Aqsa Mosque today, in which (according to a tradition) Prophet Mohammad ascended to heaven.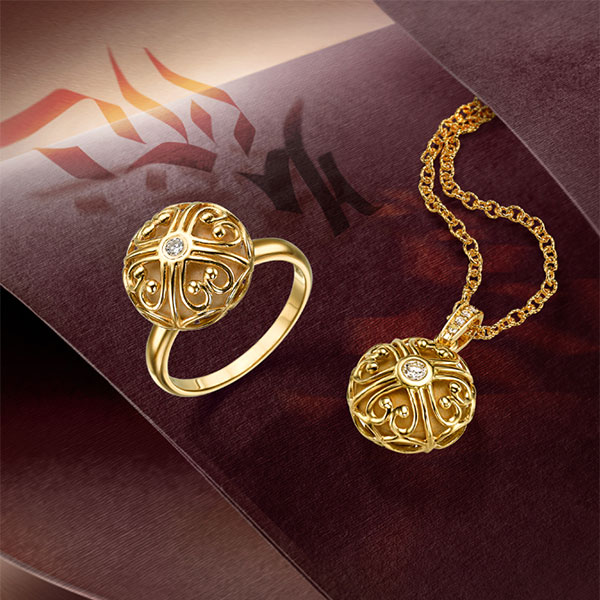 IDC Moriah Cross – A Pendant Given as a Gift

Maestro Jewelers, a renowned brand manufacturing quality jewelry and watches, located in Belgrade, offers a broad assortment of diamond engagement rings of a unique design. With the bought engagement ring, Maestro Jewelers give as a gift a handmade cross from its limited IDC (Israel Diamond Center) exclusive Moriah jewelry collection. The cross is made of the stone from Temple Mount, gold and diamonds.
No matter what it may be – pendants or rings – every individual piece of jewelry is handmade. The idea about gold and diamond pieces whose core consists of the stone of Jerusalem, which is the supporting inspiration of the design, is enwoven into the jewelry. The collection consists of the pieces of a limited series, which are accompanied by an authenticity certificate, as well as the stories about the symbols essential to the Holy City. Every piece of the Moriah jewelry aims to establish a connection between every individual person in the world, irrespective of the place where they might be, and the inner beauty, tranquility and moral values that are the characteristics of the "spirit of Jerusalem"; the precious stones and noble metals used in its making demonstrate the strength of this miraculous city and its value: the stone of Jerusalem originates from the most holy of grounds in the world; a diamond is the most precious stone symbolizing invincibility and eternity; gold is the most noble metal symbolizing the warmth of the Sun and permanence.